All the Wicked Girls by Chris Whitaker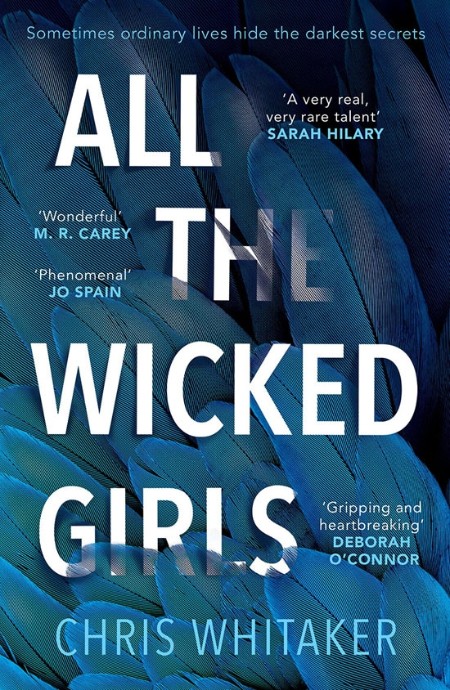 epub | 701.18 KB | N/A | Isbn:9781785761522 | Author: Chris Whitaker | Year: 2017

Description
:
*** FROM THE AUTHOR OF TALL OAKS, WINNER OF THE CRIME WRITERS' ASSOCIATION JOHN CREASEY NEW BLOOD DAGGER AWARD, AND
WE BEGIN AT THE END, 2020's MOST CAPTIVATING AND UNFORGETTABLE READ
***
With the haunting mystery of The Roanoke Girls, the atmospheric landscape of Where the Crawdads Sing and the darkness of Gillian Flynn's Sharp Objects, All the Wicked Girls is a
gripping thriller with a huge heart from an exceptional talent.
Everyone loves Summer Ryan. A model student and musical prodigy, she's a ray of light in the struggling small town of Grace - especially compared to her troubled sister, Raine. Then Summer vanishes.
Raine throws herself into the investigation, aided by a most unlikely ally, but the closer she gets to the truth, the more dangerous her search becomes.
And perhaps there was always more to Summer than met the eye . . .
——-
'A
very real
,
very rare
talent' Sarah Hilary
'
Wonderful
' M. R. Carey, author of
The Girl With All The Gifts
'Chris is so
amazing
. He just has this real knack of creating
characters that you're completely engaged with
. . . I was hooked by his
beautiful prose
and by the end I was absolutely ruined' Lisa Hall, author of
Between You And Me
'Extraordinarily good.
Gripping
and
heartbreaking
' Deborah O'Connor, author of
My Husband's Son
'
Phenomenal
' Jo Spain
'
Stunning
' Michelle Davis
'
Remarkable
' Mike Thomas
'Impossibly good. And
beautiful
. And
melancholy
, utterly
compelling
and difficult to describe. I love this book' Liz Loves Books